THE CIRCULAR ECONOMY

by Edo Ronchi, 2015

According to the European Environmental Agency, the circular economy is a relevant part of the green economy, which more widely deals with the human welfare, lifestyles and consumption mo

dels, for an extensive and inclusive wellbeing and with natural capital, ecosystems resilience and ecosystem services preservation.

At the root of the growing interest for the circular economy there is the no longer avoidable need to save both renewable and non renewable natural resources according to a more efficient use. Since 1900 the world population has grown by a factor 4. Resource consumption grew by a factor 10 and it is expected to double by 2030.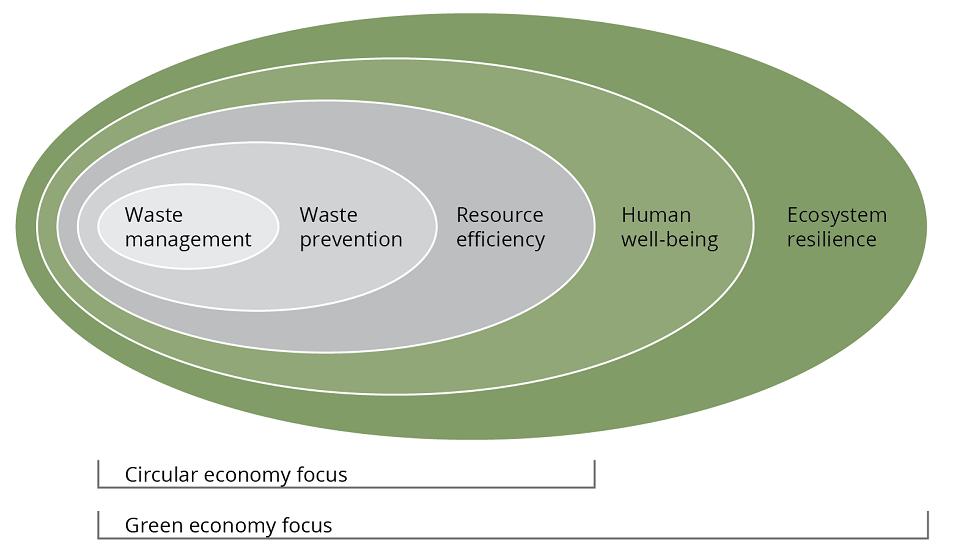 A circular economy refers to an industrial model regenerative by intention, in which products are designed to facilitate reuse, disassembling, restoration and recycling to allow that a large amount of materials are re-used instead of being produced by primary extraction. A circular economy refers to a model in which we keep resources in use as long as possible to extract the maximum value from them whilst in use, and then to recover and regenerate products and materials at the end of their service life.
In closed loop supply chains, in addition to typical forward flows there are reverse flows of used products (postconsumer use) back to manufacturers. Examples include supply chains with consumer returns, leasing options and end-of-use returns with remanufacturing. The circular economy requires a very careful management of two material flows: biological nutrients (biomasses) to be returned safely to the biosphere to restore the natural capital; technical nutrients (materials) designed to keep quality and circulate without entering back in the biosphere.
Our economies have referred to a linear pattern growth (take-make-consume-dispose) assuming that resources are abundant, available, and cheap to dispose. Instead we need a circular model for the economy in which materials and products are re-used, repaired, refurbished and recycled. A more efficient resource use will disclose new growth opportunities and job creation: increasing resource productivity by 30% by 2030 could boost GDP by 1% while creating 2 million new jobs. Moving towards a circular economy is at the heart of the resource efficiency agenda established under the Europe 2020 Strategy for smart, sustainable and inclusive growth.
The idea of circular flows of materials as a model for the economy when resources are scarce and limited was proposed in 1966 by Kenneth Boulding, that compared the economy of the earth to that of a spaceship. By analysing the production cycles, the industrial ecology has focussed on impacts arising from inefficient use of energy and materials as well as impacts related to waste production and disposal. In the '70s, the closed loop concept was introduced, illustrated by the expression Cradle-to-Cradle, in opposition to Cradle-to-Grave. The industrial symbiosis or industrial metabolism, focusses on sustainable management, by quantity and quality of materials and energy entering and leaving production processes. This is done by enabling networks of industries from different sectors to exchange energy and resources according to demand and supply mechanisms. Waste of one industrial sector might be a raw material for other production purposes; heat produced by a process can be recovered in another process; shared logistics, etc.
The biomimicry, by studying the natural processes as models to be replicated in human activities, has inspired the idea of imitation of natural cycles able to continuous regeneration. The biomimicry idea has been recently adopted by the practitioners of the Blue Economy.
Seven issues for the development of a circular economy
To develop eco-design is a key figure of the circular economy. New engineering, or re-engineering, of production processes, goods, services and value chains according to the eco-design criteria means:
boosting resource and energy efficiency;

eliminating toxic and dangerous chemicals;

reducing environmental impacts in production, consumption and end-of-life management;

increasing products re-use, regeneration and material recycling;

preventing waste production and disposal.
Analyse and modify existing products and production processes, that is:
Verify and improve the current scientific and management models - Life Cycle Assessment algorithms, environmental management systems, ISO, EMAS, certification of products, to make the circular economy criteria more effective;

Adopt very specific models to maximize resource efficiency towards zero waste.
Develop research and eco-innovation. In order to enable circular economy models to reduce material and energy consumption while lasting and improving well-being, it is important to refer, more and better, to the greatest renewable resource we have: the knowledge. Scientific research and innovation applied to the fields of new materials, of product design and of supply chain optimization, can help to multiply the opportunities for resource efficiency through reuse, regeneration, duration and recyclability of products, components and materials.
Develop production and use of renewable energy and materials. Circular economy models require to move away from fossil fuels – which are limited, not renewable and with high climate impact - in favour of renewable energy sources only. Though most of them, if properly managed, can be recycled with limited environmental impacts, more complex is to move away from use of non renewable materials. However, a more consistent way towards circular economy models requires the adoption of renewable materials, provided that their production should not compete with food production and the preservation of natural capital and ecosystem services.
Zero waste to dispose. In a circular economy model waste are not disposed, but re-used as resources. In this respect, it is necessary to make waste prevention policies more effective and efficient as well as to identify and remove barriers that prevent the maximization of recycling of all type of waste. Energy recovery from waste should be minimized and has to be addressed according to the best available technologies in terms of efficiency and reduced environmental impacts.
Address inner, multiples and cascade circles. The power of inner circles refers to minimizing material usage by addressing the recovery of end-of-life products in the value chain close to the consumption phase. Within this approach, very little has to be changed in products (i.e. refurbishment and remanufacturing) prior to return to use. This approach allows high return on collection and treatment costs in comparison to disposal. The power of multiple circles refers to maximizing the number of consecutive cycles - be it reuse, remanufacturing, or recycling- and/or the time in each cycle. This approach best fits with business models related to de-linking of the property of products by consumers. The power of cascade circles refers to diversifying reuse across the value chain allowing that waste of one consumption phase, easily become a raw material for producing other goods.
Targets and national action plans. With reference to already existing consolidated experiences, like that of the People's Republic of China, that integrates a circular economy program in the five-year action plan for the development of the national economy, while waiting for the circular economy package of measures announced by the EU Commission by end 2015, it might be useful to start definining a National Action Plan, according to well defined measures and targets.
Three issues to debate about circular economy limits
The rebound effect as in the Jevons paradox. The increase of efficiency in materials use, allowing the reduction of production costs and selling prices, can promote an increase of consumption and so the pressure on natural resources. It is very important to keep in mind that the circular model may allow a relative decoupling – reduction of material use by unit of product –, but not necessarily an absolute saving of resources. In fact, when the consumption increases, materials recovered from end-of-life products do not satisfy the demand of raw materials for new productions.
Material recycling is not for free or unlimited. Some loss of material quantities from products happens during use, re-use and recycling phases (i.e. think about car tyres or scrap in recycling activities). The recycling activity is not free of resource consumption: it requires machineries, energy, water and additional materials. There are materials more easily recyclable, such as glass, or more difficult to recycle such as some plastic polymers. In general materials are not recyclable indefinitely. It is important to avoid the mistake of considering the circular economy as a sort of "perpetual motion" that allows unlimited industrial growth.
Circularity in use of biomasses and renewable materials allows improvement in resource efficiency, but do not ensure per se sustainability in ecological and social terms. The biomass use for industrial and energetic purposes, even if managed within circular models, may compete with food production. However, food production have to be the priority of the agricultural sector. As in the natural cycles, circular models based on renewable materials return organic materials to the soil. In nature this happens according to the resilience and the restoration time of ecosystems. This is not the case of the circular models for renewabvle materials within industrial schemes: in cutting a forest the loss of biodiversity is not offset by giving back to soil organic materials from wood recycling.
APPUNTI DI ECONOMIA CIRCOLARE
Un Rapporto della Fondazione per lo sviluppo sostenibile: "I fondamenti dell'economia circolare", di Toni Federico, marzo 2015
(> scarica l'intero Rapporto del marzo 2015 sull'economia circolare)
L'economia circolare è un sistema economico ricco di risorse e un motore per l'innovazione,
che porta benefici costanti alla società, oggi e in futuro. È pianificata, cradle-to-cradle, per un ricircolo infinito di materiali tecnici e biologici puliti, energia, acqua e ingenuità umana.
Essenzialmente l'economia circolare restituisce le risorse. Il nostro obiettivo è un mondo
deliziosamente diverso, sicuro, sano e giusto – con aria, suolo, acqua ed energia puliti –
goduto economicamente, equamente, ecologicamente ed elegantemente. Diversamente, il futuro porterà un deserto globale.
William McDonough, intervista a MR, n° 6-7, 2015
Indice
Presentazione
1. Green economy ed economia circolare
2. Materia ed energia
3. Termodinamica dell'economia circolare
4. Dall'economia lineare all'economia circolare
5. La trasformazione del consumatore in utente
6. I principi operazionali dell'economia circolare
7. La creazione del valore nell'economia circolare
8. Efficienza lineare ed efficacia circolare
9. Il business case dell'economia circolare
10. Job creation nell'economia circolare
11. Una governance per l'economia circolare
11.1 Il modello europeo di "soft governance " dell'economia circolare

11.2 Il modello cinese di "hard governance" dell'economia circolare pianificata
APPENDICE A - Le origini e le scuole di pensiero dell'economia circolare
Presentazione. Il nucleo della green economy è la produzione pulita (clean) e sicura di beni, materiali ed energia, la ricostruzione degli ecosistemi naturali, la minimizzazione delle emissioni e dell'inquinamento e l'uso efficiente delle risorse non rinnovabili. La green economy è circolare, poiché l'uso efficiente delle risorse impone la minimizzazione dei rifiuti e la loro trasformazione in materia prima di nuovi prodotti. La green economy è bio-based, perché utilizza materie prime derivate da piante e rifiuti piuttosto che minerali e fossili non rinnovabili.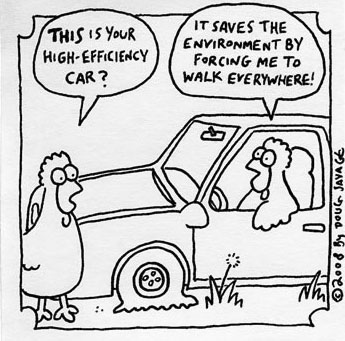 L'economia green è basata su un concetto nuovo di ricchezza e di benessere, non più basato sull'espansione del PIL e dei consumi, che dal punto di vista sistemico sono flussi, quanto dalla'accrescimento degli stock di capitale, costruito, umano, naturale e sociale, oltreché, naturalmente finanziario. In questa visione i flussi di denaro e di risorse non sono più i parametri guida della ricchezza ma variabili interne al sistema dove presiedono agli scambi.
Il concetto di economia circolare precede di molto quello della green economy ed ha avuto molte varianti. La più tradizionale è la industrial ecology. Importanti successi applicativi vanno attribuiti alla blue economy di Gunter Pauli. Più o meno di recente, su queste stesse basi teoriche, sono fiorite iniziative di ogni tipo, perma(nent agri)culture, cradle to cradle, biomimesi, etc., tutte convergenti verso la circular economy
Green economy ed economia circolare
I punti fermi di questi concetti devono essere trovati nelle definizioni date dai promotori di questi nuovi tipi di economia. Anzitutto adottiamo anche noi la definizione operazionale che l'UNEP ha dato della Green Economy: "Un sistema di attività economiche legate alla produzione, distribuzione e consumo di beni e servizi che si traduce in un migliore benessere umano nel lungo periodo, per non esporre le generazioni future a rischi ambientali significativi e alla scarsità ecologica". Non può sfuggire la somiglianza della costruzione di questa frase alla notissima definizione di sviluppo sostenibile della Brundtland.
L'economia circolare è un'economia in cui i rifiuti di un processo di produzione e consumo circolano come nuovo ingresso nello stesso o in un differente processo. Anche qui la definizione più autorevole è quella della Fondazione Ellen MacArthur: la circular economy è "un'economia industriale che è concettualmente rigenerativa e riproduce la natura nel migliorare e ottimizzare in modo attivo i sistemi mediante i quali opera".
I capitali naturali – ecosistemi, biomi etc. - vengono protetti e ricostruiti. Non ci sono scarti di processo nelle catene del valore industriali, in quanto essi diventano alimentazione (feedstock) per altri.
La materia fluisce nei processi industriali attraverso due cicli: il biologico, in cui i materiali sono progettati per tornare in sicurezza nella biosfera; e il tecnico, in cui i materiali circolano mantenendosi in grado di rientrare nei processi con un alto livello di qualità e senza impattare la biosfera. Quanto più puri sono questi flussi e quanto migliore è la qualità con cui essi circolano, tanto maggiore è il valore aggiunto che viene prodotto dall'economia circolare.